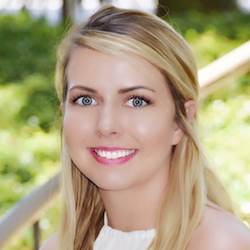 Kerry Sherin
American House, an independent and assisted living community in Michigan, recently brought virtual reality to seniors at their Riverview location, just south of Detroit, by partnering with nationwide virtual reality rental company virtualrealityrental.co.
It's an exciting new concept among senior living executive directors and caregivers, who then are able to provide residents with experiences they no longer are able to participate in in the real world. Experiences such as scuba diving, race car driving and flying with the Blue Angels all are brought to life for the residents at American House.
"I really liked it," said one resident named Earl said. "I was driving really fast. It was exciting and fun."
Sue, another resident of American House's Southgate location, said, "It was realistic. I really felt like I was racing."
Older adults aren't necessarily the first group that comes to mind when one thinks of new technology adoption, but virtual reality has led the way in bridging gaps between seniors and new technology. As we age, mobility and memory issues become all too common. With the use of virtual reality, executive directors and caregivers can bring new and exciting experiences to life for their residents. Older adults can be transported to exotic places, memorable places from their past, concerts and more in the virtual world.
"The virtual reality event was a fabulous experience for American House residents, integrating the use of technology and allowing our residents to enjoy once in a lifetime opportunities," said Karyl Smith, community relations director at American House Riverview. "Many of the participants were excited and animated in explaining what they saw and heard while wearing the headsets, and they have requested a repeat of the event so they can explore some of the other experiences VirtualRealityRental.co have to offer," she added.
Virtual reality already has proven to be more than just a trip to other worlds for older adults, however. Research already is starting to show that virtual reality can help in the diagnosis of diseases such as early-onset dementia as well as in the treatment of people with these types of diseases. Other early research is showing that virtual reality can be a cognitive training tool in these types of experiences, making training more fun and engaging.
Another solution that virtual reality has been proven in helping with is chronic pain, a common condition for older adults. A recent study found that seniors experienced a 60% decrease in pain after going into the virtual reality experience.
There's no question that the future of virtual reality will be tied to older adults, their rehabilitation, entertainment and diagnosis. Making the technology available at a senior living community can assist in the development of virtual reality programs for residents now and in the future.
Kerry Sherin is a virtual reality enthusiast at VirtualRealityRental.co. Her passion lies in discovering new technologies and introducing others to the tech along the way. Virtual reality to Sherin means escaping the real world, traveling abroad, discovering new cultures, exploring new lands and gaming from the comfort of one's own living room.
McKnight's Senior Living welcomes marketplace columns on subjects of value to the industry. Please see our submission guidelines for more information