Services
What type of services do we provide?
Innovative Living strives to fill a void in the market of services available to your loved ones:  not only do we support all physical needs, but we focus special attention on emotional wellness.  Compassion, patience, responsibility, accountability, dedication — these are the pillars on which Innovative Living is built.  We believe in helping our clients maintain a positive life attitude by nurturing their emotional health, simplifying their lives, and helping them to live each day to its fullest.  If we cannot provide a desired service for your family member, we will do our best to find a suitable provider for their special need.
Services for maintaining our clients' independence includes: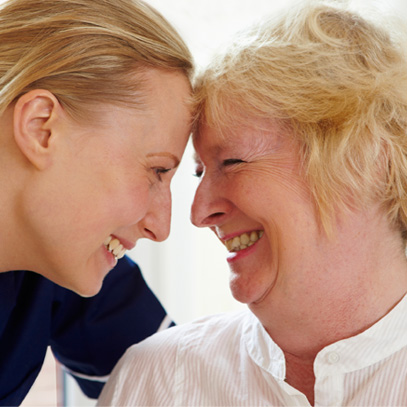 Personal assistance for the ambulatory and bedridden
Companionship
Light housekeeping and laundry services
Meal preparation
Bathing and
Dressing
Medication reminders
Services for nurturing our clients' emotional health include:
Transportation and accompaniment to appointments, errands, and activities
Concierge services
Gourmet meal preparation and hosting of family gatherings at home
Pet Therapy
Internet grocery shopping and delivery services
Fieldtrips to the beach, movies, baseball games, theatre, fishing
Technology powered services include:
Teaching our clients how to use broadband computer technologies to stay in touch with family and the world
Internet video monitoring services
Cell phone video monitoring services
Emergency monitoring solutions
Remote Electronic Daily Progress and Activity reporting services and solutions
Customized Balanced Wellness Plans
Innovative Living will develop a customized Ballanced Wellness Plan for each of our clients with input from you, your doctors and any other relevant parties.
What are Innovative Living's plans for the future?
At present, we offer our home care services in the counties of Philadelphia, Bucks, Montgomery, Delaware, and Chester in Pennsylvania.  Recognizing the growing demand for our unique services, Innovative Living is expanding into the counties of Lancaster, Berks, and the State of Maryland (Baltimore) and to Washington, D.C.